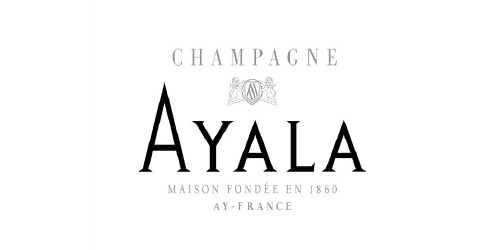 Your story
Located in Aÿ, amongst some of the greatest wines of Champagne, Ayala champagne was founded in 1860 by Edmond de Ayala. His brother, Fernand, moved early to England, where he became friends with the Prince of Wales. The Prince had a taste for low-dosed champagne, and asked Fernand to create a dry and elegant champagne.This is how Ayala champagne became pioneer of low-dose champagnes.
Independent and family-run, the brand is appreciated throughout the world for its freshness and elegance.
The 1920s are a golden era for Ayala champagne, then one of the leading brands, producing over one million bottles a year. The brand later supplied the royal courts in England and Spain, and grew to include over one hundred workers, spread between the vineyard and the cellar. The splendour of this era is also mirrored through the iconography inspired by the brand, the numerous advertising posters and paintings by artists of the time.
Our project
The Ayala identity crystallized towards the end of the 19th century, and during the 1920s. This golden age characterised the brand's style and personality. To re-establish the brand in its rightful place and restore its glory, Perles d'Histoire embarked on a mission to source archives, photos, and unique history sources such as family archives, posters, press clippings, post cards, portraits, and so on. A rare and distinguished heritage is designated that unveils Ayala's singularity and inspire its public speaking.